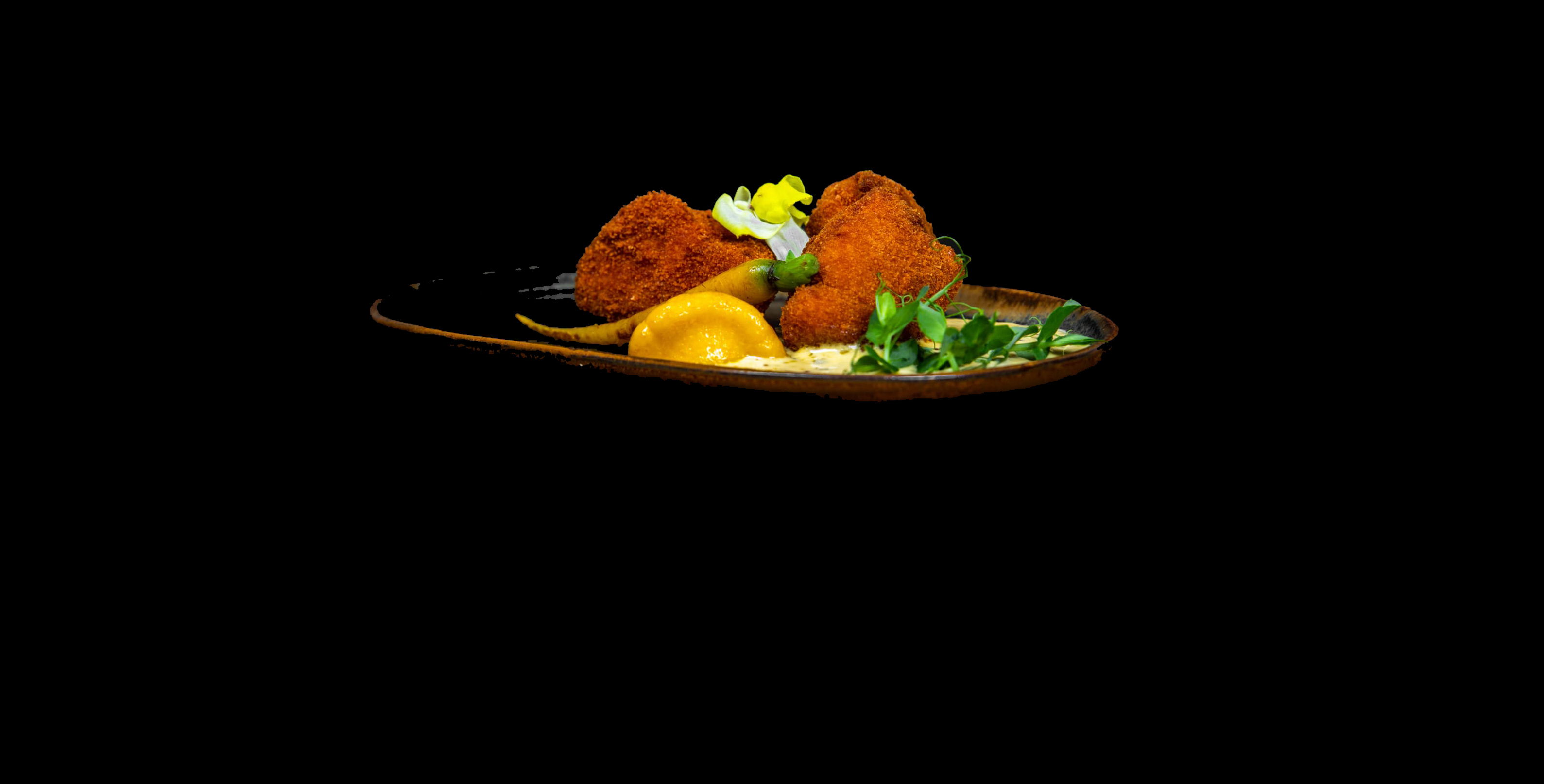 To Start
THE TRADITIONAL BOARD 20€
The Pata Negra Board (assortment of Iberian sausages)
To Follow
FISH
Octopus with mashed potatoes Galician style 18€
Brandade of salmon with lemongrass 18€
Genuine bouillabaisse 18€
Breaded monkfish cheek with mustard tartar sauce 18€
Seafood and saffron risotto 18€
MEAT
Iberian pork medallion with Mojo Picon sauce 18€
Ravioli with chorizo and parmesan sauce 18€
Tataki of Malines cuckoo with wok vegetables 18€
Veal vitello with smoked eel 18€
Lamb fillet with Bourbon and maple syrup 18€
BURGER
Burger Basquais: Black Angus beef, peppers piperade, chorizo, Manchego and paprika sauce with salad and sweet potato fries 25€
Cheese and Figs Burger: Black Angus beef, bacon, caramelised figs, sliced chicory, melted Roquefort with salad and sweet potato fries 25€
Mexican Burger: Black Angus beef, guacamole, cheddar cheese, nachos, candied onions with salad and sweet potato fries 25€.
VEGGIE
Timbale of roasted peppers and green beans with spices 16€
Goat's cheese and chive cannelloni with aubergine caviar 18€
Vegetable tarte tatin with black olive tapenade 17€
To End
Desserts of the day 10€
Pancakes with salted butter caramel and vanilla ice 9€
Cheese platter with fig confit, dried fruit and fresh fruit (for 2 people) 15€

August MENU
We recommend 2 dishes per person, to share if you wish.
Free parking along Rue Royale every day after 6pm and all day Sunday.
---
Royal Street 29-31
1000 Brussels
---
P: +32 (0)2 355.68.11